News
Now delivering 1-meter resolution SAR images
January 25th, 2021, Luxembourg – Spacety's Hisea-1 satellite, the latest one launched some weeks ago, is now delivering high resolution images. This satellite is the world's first commercial C-band Smallsat SAR remote sensing satellite. Its capability of providing high-resolution, good quality images, day or night, rain or shine, is now fully demonstrated.
Hisea-1 offers the possibility of a wide range of applications, especially for obtaining details of objects with a 1 meter resolution images, when used on Spotlight mode. Applications are many, including remote observation of cities, mountains, forests, lakes, oceans and coastal areas. Its unique advantages for emergency remote sensing monitoring applications under complex meteorological conditions were also demonstrated when our satellite was able to capture images quickly after the 6.2 magnitude earthquake in Mamuju, Sulawesi (Indonesia). These images were then provided to the United Nations for supporting the post-earthquake disaster relief efforts.
Following are some SAR example images provided by the Hisea-1 satellite in a 1 meter Spotlight mode and 3 meter Strip mode, taking you on a brief world tour to experience the unique capabilities offered by this satellite.
One meter Spotlight beam mode SAR image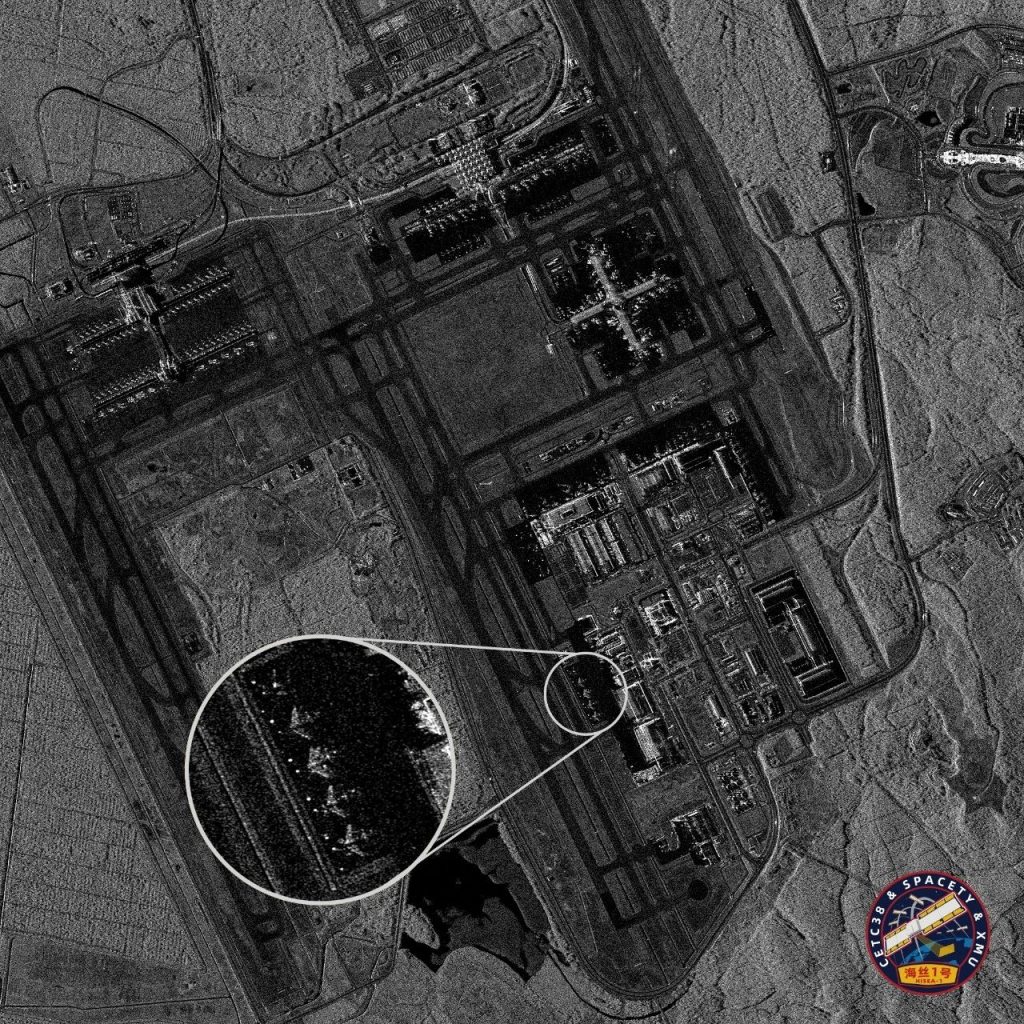 This airport is the largest in Malaysia and one of the busiest airports in the world. The Hisea-1 SAR image clearly shows the various terminals of the airport, including Terminal 1, which was designed by the famous Japanese architect Kisho Kurokawa. The image details show the various types of aircraft parked on the tarmac.
In the following SAR image, one can see the Max Morlock Stadium, home of the Nuremberg Football Club, in Germany. At the bottom left of this image is the port area of Nuremberg, where the Main-Danube Canal, which flows through the outskirts of the city, drives Nuremberg's shipping industry.
The next SAR image takes us to Malaysia and the Xiamen University Malaysia Campus.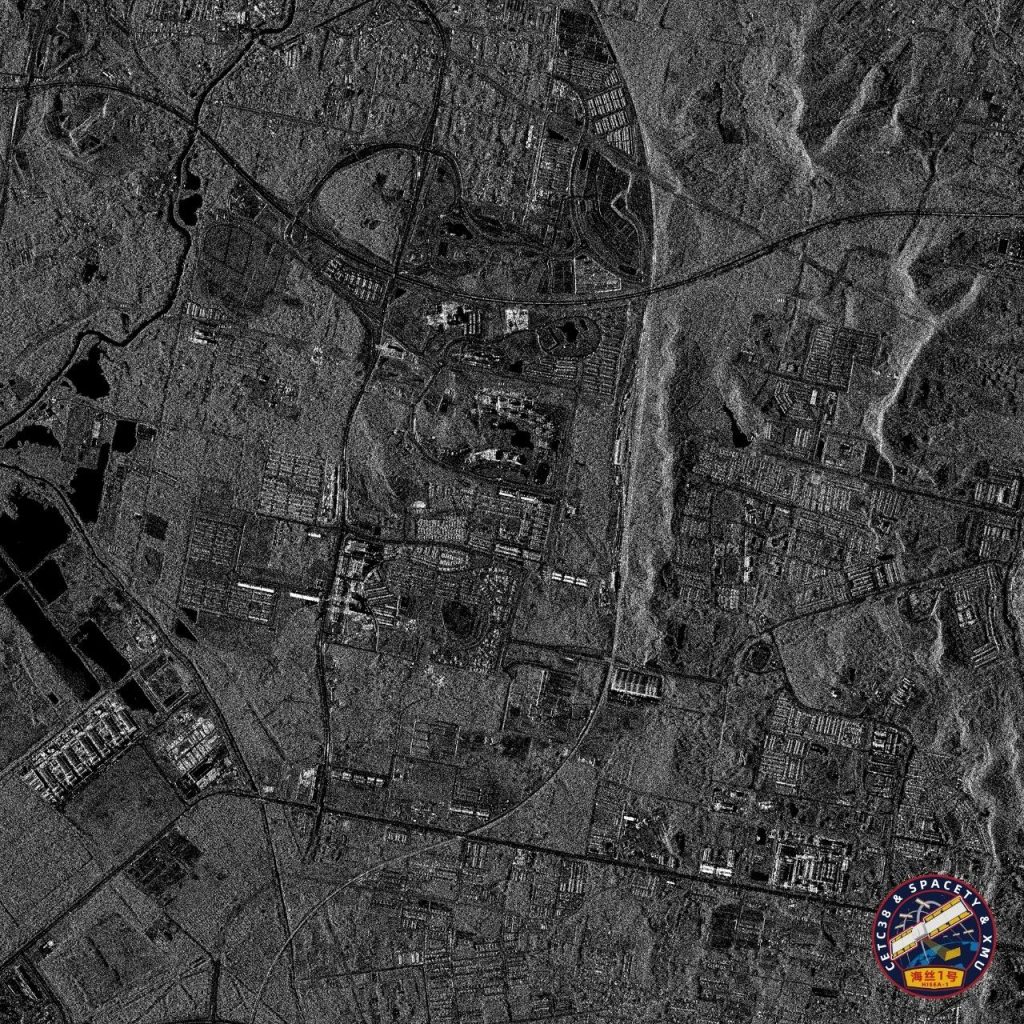 New Data Product: Delivering SAR images to users in the coming 2 months
Currently, the in-orbit tests are in progress and are planned to be completed within the coming 2 months. By then, this satellite will be able to provide users with diversified, high-quality, extremely cost-effective SAR images as a data product from Spacety.
Unlike its bigger and heavier counterparts, this satellite only weights 185 kg and presents a thickness of just 7.5 cm. This satellite has a new antenna based on active phased array, which can increase its efficiency by 3 to 5 times. This satellite has three main operating modes: 1 meter resolution Spotlight mode, 3 meter resolution Strip mode and 20 meter resolution Scanning mode.
High resolution photos and interview can be provided upon request to: